The Magic of Wax Seal Stickers
Have you ever received a gift so special, it took your breath away even before you opened it? The packaging alone was a work of art, adorned with an ornate wax seal sticker that lent a luxurious, handcrafted feel. Or attended a wedding where every detail was thoughtfully designed to delight, down to the wedding favors and place cards embellished with the couple's custom monogram wax seal?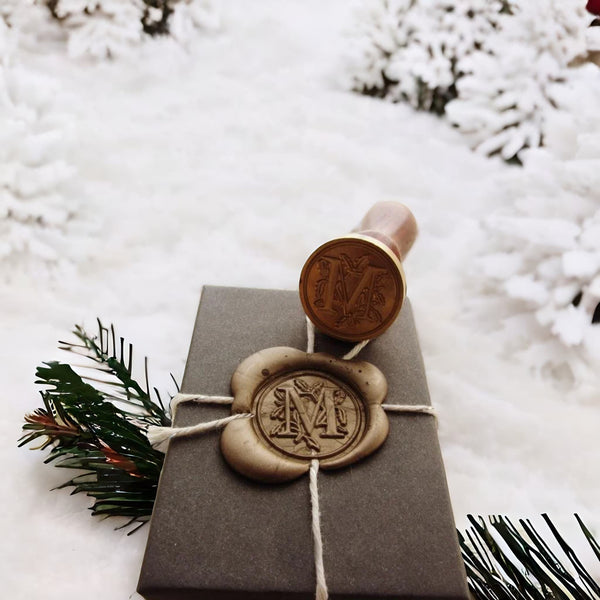 Wax seal stickers have a way of elevating any item they grace with a sense of craftsmanship and occasion. Whether adorning a gift box, sealing an envelope, or personalizing a wedding suite, these decorative seals convey a handmade warmth and celebrate life's most meaningful moments.
A friend recently showed me her wedding invitations, each envelope lovingly sealed with a wax sticker featuring her and her fiancé's entwined initials. It was a small detail but one that made a huge impression, hinting at the magic to come that day. She knew that for her guests, unbreaking that seal and opening the invitation would be the first act of joining their celebration.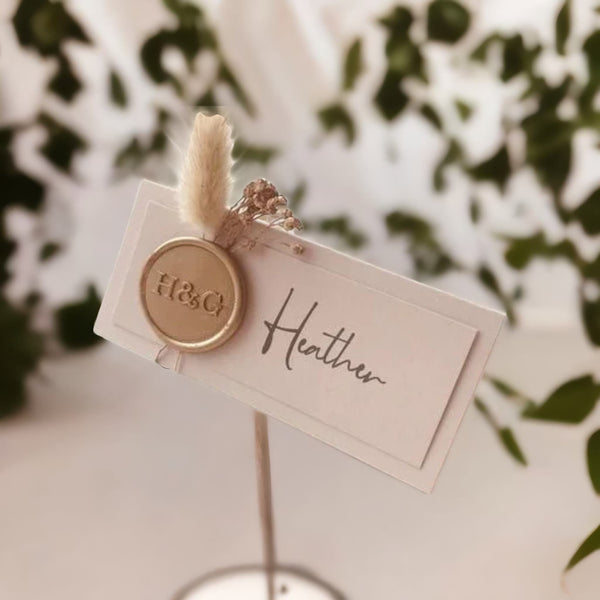 Have you ever noticed how even the simplest of gifts can feel luxurious when topped with a wax seal sticker? Or felt the flush of joy receiving a heartfelt letter sealed with one, knowing the care that went into its crafting? There is something undeniably special about wax seal stickers and the embellishments they create. They don't just capture moments, they transform them into memories that last forever.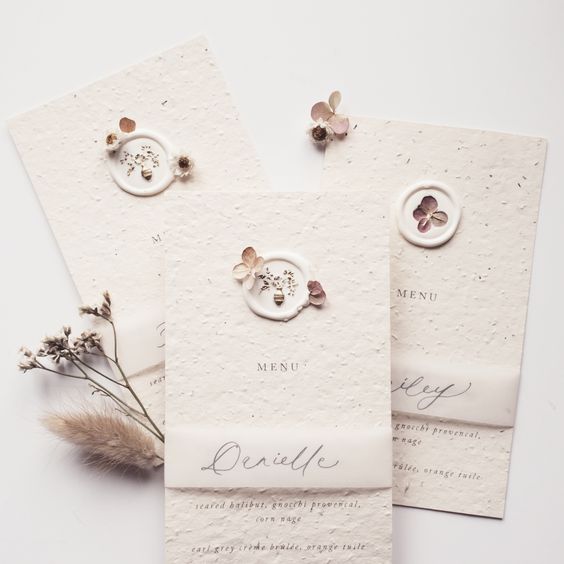 The Art of Making Wax Seal Stickers

To make wax seal stickers, you will need the following supplies:
* Wax seal stamp(metal or wood seal with imprint design)
* Sealing wax
* Spoon
* Heat source (wax seal burner, candle warmer, etc.)
* Tweezers (optional)
* Seal press (optional)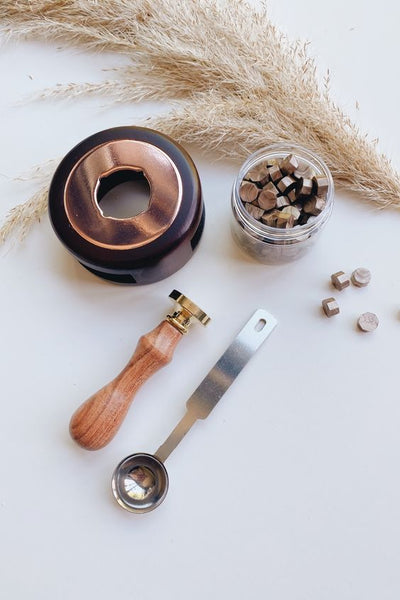 Steps:
1. Melt sealing wax over heat source.
2. Place parchment paper on surface. drip/pour wax onto area you want to seal.
3. Put seal blank face down in melted wax. Press firmly.
4. (Optional) Put seal press over seal blank. Apply hard pressure 10-15 seconds as wax hardens.
5. Remove parchment paper. Your wax seal sticker is ready!
6. (Optional) Reheat seal edges and apply more wax around sides of seal. Let harden.
7. Peel sticker of parchment backing and stick onto desired surface. Press 30 seconds.
8. Seal is adhered! Use your custom wax seal sticker to decorate envelopes, packages, stationery, crafts, wedding decor, and more.

In short, to make a wax seal sticker, you simply need to obtain a wax seal blank, melt sealing wax, place the seal in the wax and let it harden, then peel and stick your new sticker onto the surface of your choosing. Using a seal press and applying additional wax around the edges of the seal will result in a higher quality, strongly adhered sticker. Have fun creating personalized seal stickers for both decorative and practical purposes!
The Allure of Ready Made Wax Seal Stickers
Ready made wax seal stickers hold an allure over creating your own homemade versions using wax and a seal stamp. They offer instant gratification through a simple peel and stick application, with no messy wax to heat or splatter and clean up. You can spend less time focusing on technique and more on being creative with your projects.

Manufactured stickers often feature intricate designs with crisp, finely etched details that are difficult to achieve evenly yourself when melting wax. The stickers are cut with precision for clear impressions. High quality outdoor stickers are also treated to resist weathering and moisture, maintaining their appearance over time where wax may lift or soften.

Buying pre-made stickers saves the time required to heat and seal your own blanks, allowing you to complete your project faster. It is also easier to purchase ready made stickers in larger quantities for bigger craft or event undertakings where creating many homemade seals would demand a substantial time commitment.

Companies that produce wax seal stickers specifically for decorative use are able to source premium lead-free metals such as pewter, nickel silver and brass to yield deep, ornate impressions that last. These luxurious materials can be hard to come by for homemade seals. Many brands also offer fully customized sticker seals made with your own initials, monogram or logo, imprinted without any effort on your part.

While crafting your own wax seal stickers delivers rewards of personalization, ready made stickers offer practical benefits through convenience, precision, selection and time savings. Achieve the traditional appearance of wax seals without the fuss by choosing pre-made stickers for your next envelope sealing, gift wrapping or home decor project. Effortless embellishments for any occasion are at your fingertips.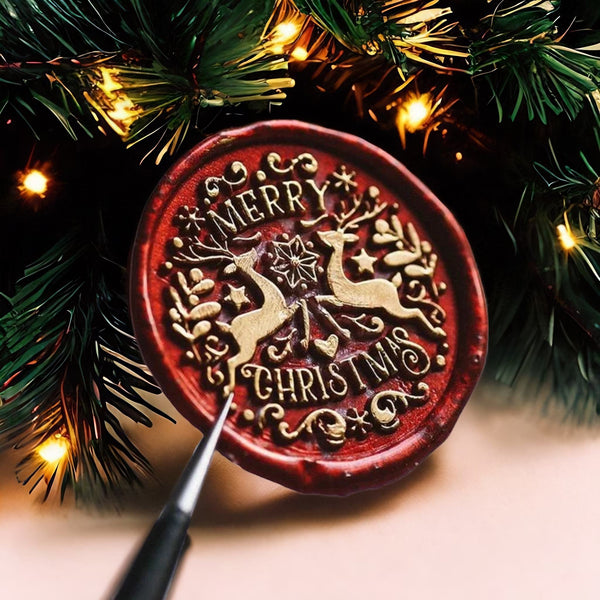 Seek Out the Finest in Wax Seal Stickers
When searching for wax seal stickers to embellish your envelopes, stationery or home decor, only the highest quality will do. Look to reputable brands that specialize in the craft for a selection of stickers featuring ornate designs and premium materials.

Foremost, check the materials. The finest seals are cast in lead-free pewter, nickel silver or brass, metals that yield lasting impressions with crisp details. Inferior imitations will bend, break or lack the luster of premium metals. For the most versatility, choose smaller sized seals around 3/4 to 1 inch, suitable for any purpose.

Expect highly detailed etching and embossing from exceptional seals. Blurry or uneven impressions will not do justice to the artistry of a well-made seal. Seek stickers with permanent, pressure-sensitive adhesive backings for easy application. Some provide repositionable adhesive, allowing you to place the seal perfectly before firmly pressing in place.

For an authentic finishing touch, select seals accompanied by wax sticks or beads in a complementary shade like red or gold. Classic colors pair beautifully with any seal design.

Reviews from fellow artisans and enthusiasts reveal the user experience. Look for consistent praise of the quality of materials, precision of detail, ease of use and durability. While a higher price often indicates superior quality, excellent deals can still be found, especially on sale items.

Wax seal stickers are an effortless embellishment that lends handcrafted warmth to any endeavor. Armed with knowledge of materials, design and brand reputation, you can transform letters and packages into timeless keepsakes as unique as the messages they carry within. Perfection in miniature, a wax seal sticker raises any item it graces to an object of occasion.