Now that you have learned how to wax seal an envelope, it's time to be creative! Wax seal stamps can be used with many packaging and crafts material to add old world and elegant touches to your invitation, gifts or any other projects. 
We've made a video to help you explore some creative sealing ideas: 
Making a two tone wax seal
Gift wrapping with wax seals
Adding dried flowers
Adding a ribbon
Using highlighting ink
With these techniques, you can use the wax seal to Leave Your Unique Legacy well in these scenarios:
1. Seal wedding invitations and stationery. Adding a wax seal with your monogram or crest is a classic, elegant touch for any formal occasion like wedding invites, save the dates, thank you notes or event programs.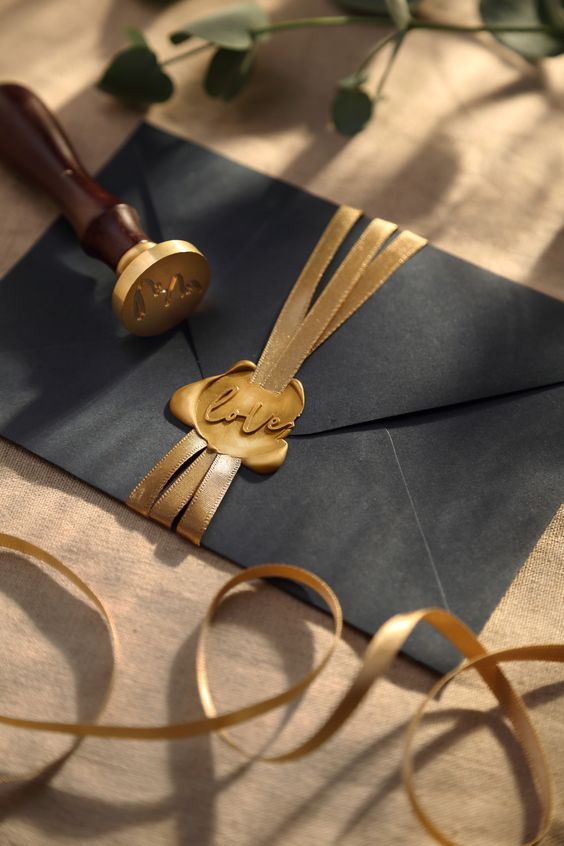 2. Decorate gift wrapping. Using a wax seal to adorn gift wrap, bags or tags is an easy way to make presents look extra special. For example, seal Kraft paper gift wrap closed with a wax seal, or use multiple seals to adhere a wrapping paper "belly band" around a large gift basket. Seal the back flaps of paper gift bags closed or attach gift tags to bags and boxes with a wax seal.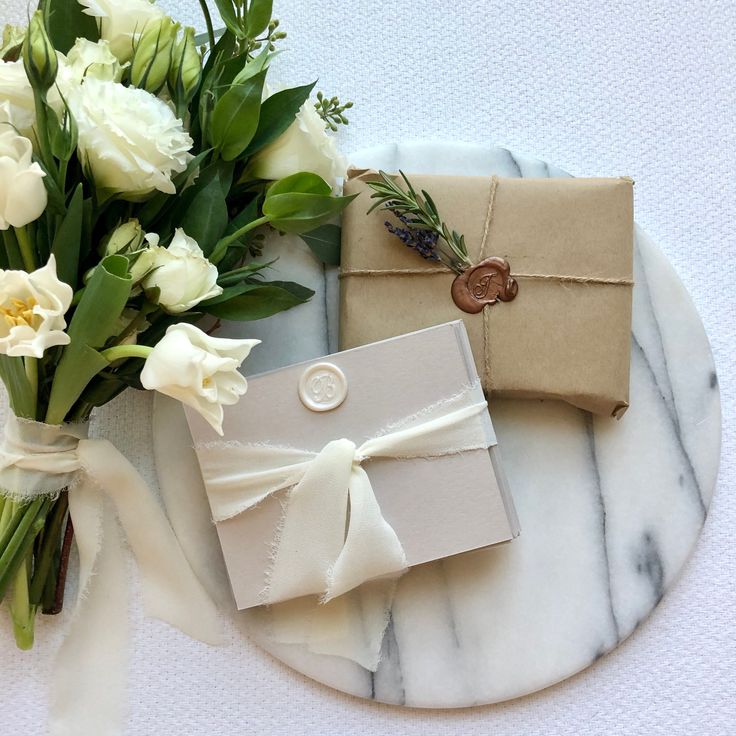 3. Ornament candles. Pressing a wax seal onto candles, especially taper candles, makes a decorative candle holder or ornament. For example, group several tall taper candles together and seal them at varying heights to create a dramatic candelabra centerpiece. Or seal taper candle ends to marble slabs or small glass mirrors for natural ornamental holders.

4. Create book plates. Add a wax seal to custom book plates to adorn the inside cover of books. This gives any volume a luxe, personalized look. Design decorative book plates with your name or monogram and adhere them to the front endpaper of books using a wax seal for a stately finishing touch.

5. Embellish photos or certificates. Applying a wax seal to photos, awards or official certificates lends an official, historic appearance and commemorates the occasion. For instance, seal small prints in a photo album or certificates in a diploma frame for personalization and added ornamentation.

6. Make jewelry or decorations. With some string or ribbon, small wax seals can be turned into rustic necklaces, bracelets or Christmas ornaments and decorative accents for around the home. For example, create a seasonal wreath using ribbons and wax seals adhered to a straw base, or string multiple seals together on twine to make a casual necklace or sun catcher.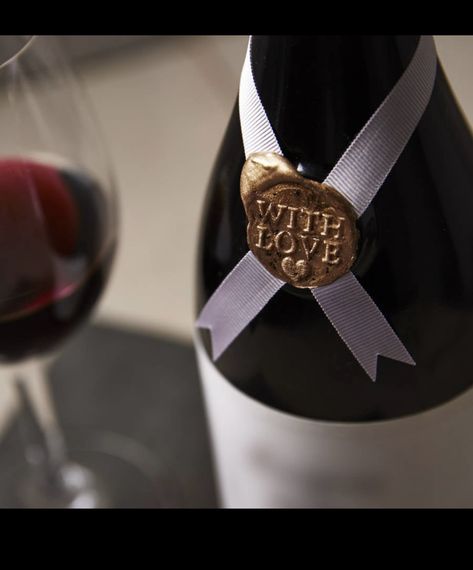 7. Decorate baked goods and homemade beauty products. Carefully press a wax seal onto frosted cookies, cupcakes or other treats for an elegant finishing touch, or onto bath melts, bath bombs or soap favors to adorn homemade beauty products. Edible gold or silver wax seals specially for use on food are available. Just be sure to chill the treats first so the wax adheres properly. You can also package tea, linen spray or potpourri in jars or sachets sealed with your chosen stamp. Adding a custom wax seal lends an artisanal, luxe touch to any handmade gift or homemade amenity.